scholarships
PALS Legacy Fund
PALS LEGACY SCHOLARSHIP
A scholarship celebrating the Human-Canine Bond.
About the Scholarship
The PALS Legacy Fund awards merit-based scholarships to up to two recipients per year who have demonstrated exemplary character and commitment in pursuit of their goals.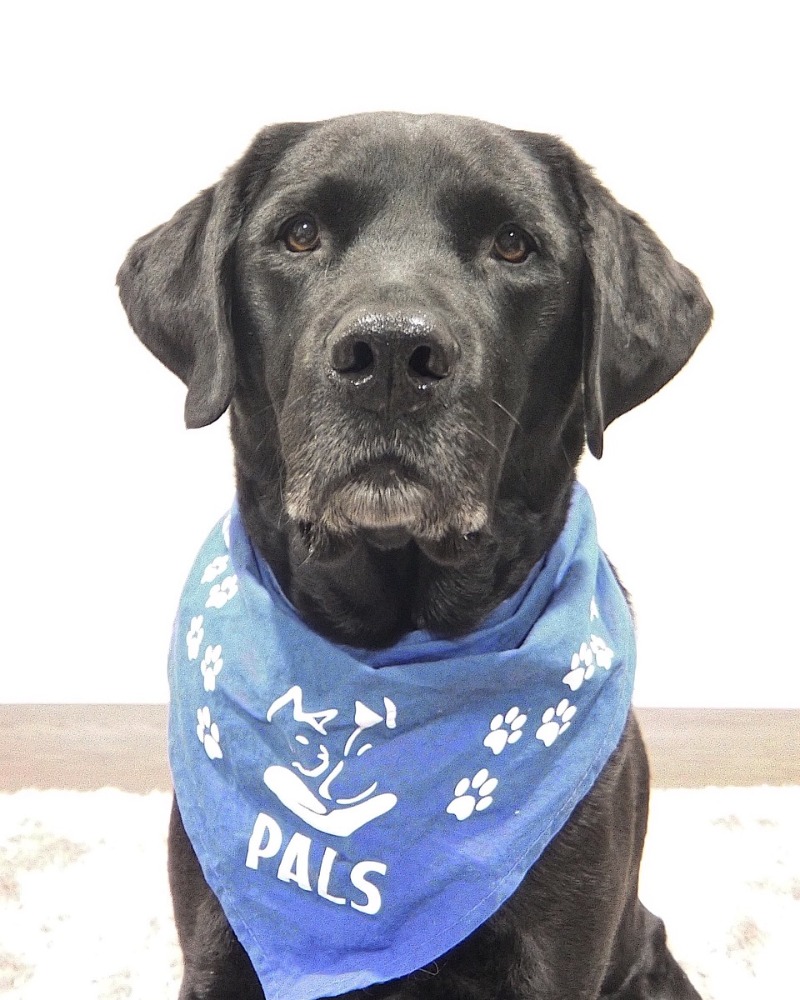 Baxter – our inspiration for the Legacy Fund
About the Scholarship
This scholarship supports the cost of tuition or other educational support, and applies to either:
Students 18 years and older, pursuing post-secondary or graduate work in one of the approved fields of study
Students under 18 years old, in need of assistance or educational support (including equipment) at the elementary, junior high, or high school level
While the award amount may change from year to year based on the funds available, PALS is committed to awarding a minimum scholarship of $500 to each recipient.
Background
Each year PALS loses some of the most incredible ambassadors for pet therapy. These volunteers have touched so many peoples' lives – young and old – and helped them through some of their toughest times.
Baxter Phillips was a shining example of such an ambassador and the driving force for the creation of the PALS Legacy Fund. An eager new recruit in the spring of 2016, Baxter and his handlers, Julia and Hannah, were quickly placed at the Alberta Children's Hospital. Baxter, a black lab, had the easy-going nature, an always wagging tail, and a perpetually happy-to-see-you, smiling face that the kids warmed up to immediately. His ability to pull off any costume – for practically every holiday – made him a favourite at every visit. He always knew which child needed to see him the most and headed straight to that child to give and receive love.
Baxter took on special visits whenever he could and participated in StoryPALS. His last StoryPALS session occurred during the pandemic in a virtual setting, which connected the children with PALS therapy dogs through the computer. Baxter was famous for connecting with people virtually; he had more than 10,000 followers on his Instagram account! Sadly, Baxter crossed over the Rainbow Bridge on January 5, 2021 surrounded by his loving family.
It is the family's hope to keep Baxter's legacy alive – and that of all the amazing PALS pet volunteers who leave us far too soon – through the PALS Legacy Fund, so they may continue the PALS mission of Pets Helping People.
Submission Requirements 
Completed application form.

Personal Statement (max 500 words)

Two letters of recommendation:
Academic, professional, or similar connection (e.g., a teacher, coach, or mentor)

Personal connection not within the same family
APPLICATIONS ARE OPEN. Good luck to all those who apply. Award recipients will be contacted by the end of May 2024.
Who Can Apply?
Active PALS volunteers and members of their family (children, grandchildren, nieces, nephews etc)
Individuals who have benefitted from PALS pet therapy
Approved Fields of Study:
Health-related disciplines (psychology, medicine, nursing, physical/occupational/recreation therapy, etc.)
Child Life Specialists/Elementary Education
Social Work
Sociology
Social or cultural anthropology
A discipline that advances responsible pet ownership or humane treatment of animals
Other disciplines within Behavioural Science, provided the applicant can show the link between pet therapy and their area of study

Other disciplines that show a deep commitment to helping people within the community (e.g., firefighting, law enforcement)
Submission Timelines:
Submissions are OPEN. Applications will be accepted between October 1– April 30 of any given school year. Award recipients will be selected and announced by the end of May in the submission year.